Welcome to my taxidermy website, Rich's Taxidermy.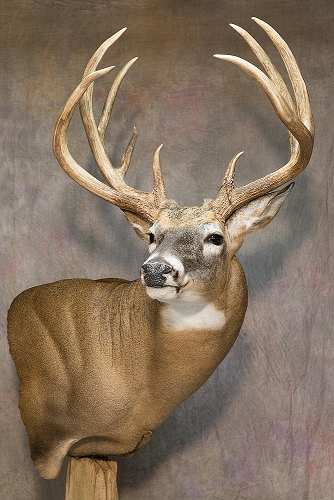 My name is Rich Phalin and I am a full time taxidermist located in Mukwonago, Wisconsin. Just 30 minutes west of Milwaukee.
I have been a taxidermist in Wisconsin for the past 23 years. Taxidermy became my passion after visiting a local Wisconsin museum as a child. I enjoyed seeing the mounted whitetail deer, bear, antelope, mule deer, moose and the life-size elk mounts and other animals. I am a member of the Wisconsin Taxidermist Association and federal and state licensed. As a serious amateur wildlife photographer I enjoy experiencing nature in its natural environment and incorporate this into my taxidermy by producing mounts that are as lifelike as possible.
My taxidermy shop is located at the home I share with my wife Wendy, our dogs Amber and Riley and our cat Peashe. A home based taxidermy shop allows me to keep my prices reasonable and have a quicker turn around time than some of my other taxidermist competitors. Growing up in Wisconsin I became an avid Wisconsin sportsman enjoying hunting, Fishing and trapping.
I enjoy mounting whitetail shoulder mounts, life-size animals and fish. We do rugs, pedestal and skull mounts, habitat scenes and birds. I also tan hides for wall hangers.
As a taxidermist I continue to improve my skills and stay abreast of new taxidermy procedures through training and seminars. At Rich's Taxidermy our goal is to give you a mount that you can be proud of and that helps keep the memory of that special hunting or fishing trip alive.
Give me a call and I will be happy to discuss your taxidermy needs and field care tips before your next hunting or fishing trip.
Thank you for visiting my website and good luck on your next adventure.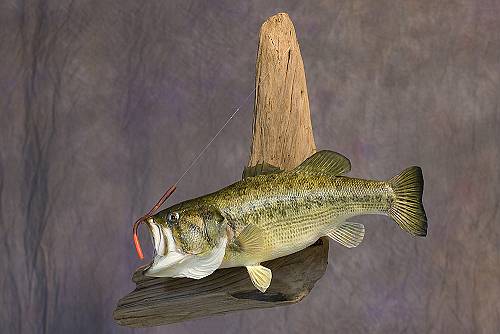 W306 S7793 Applewood Lane
Mukwonago, WI 53149
262-363-9895
email
rphalin@wi.rr.com